Selling Productivity


Students are exposed to thousands of advertising messages from companies trying to influence their buying decisions every day. Once students are in school, Principals Essentials applies the same successful marketing strategies and techniques that the big companies use. But instead of selling sneakers, we sell them the ideas of eating right, getting to school on time and not dropping out with messages from our poster series. Principals Essentials believes by surrounding a child with positive reinforcement they will grow to become better students and more productive members of society.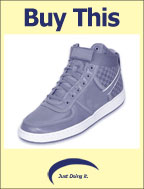 Outside School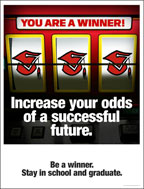 In School
Character Building
Every school is as unique as the students in attendance.The school environment is very important because of the ways it affects psychological and psychosomatic behavior, such as increasing student sociability and school performance. Principals Essentials provides a full range of branding and design services to the academic industry. Our services include: school positive behavior strategies, school brand identity, marketing material and environmental consulting.
The Power of Positive Communication


The school environment in which a student spends his or her academic years has a profound effect on his or her personality, one that will last him or her a lifetime. A student who has spent their childhood in a violent or aggressive environment will have an aggressive or violent streak to his personality. On other hand, individuals who belong to a quiet, peaceful and secure environment, turn out to be confident, secure and balanced adults.


By introducing positive communication into the school environment, we provoke powerful thinking and encourage "good" behavior. It can be successfully used to influence a wide range of social and academic behaviors. Using positive communication helps build self-esteem which is the basis of self-confidence and independence.

Motivation is another key factor that highly impacts the actions of students. Motivation affects all aspects of learning and living. Being positively motivated is essential for growth, success and the overall well-being of a person. It can also be successfully used for motivating students.

Principals Essentials Inc. is a motivational design company that creates innovative and positive messages that appeal to elementary, middle and high school students. The principle goal of these well-crafted messages is to encourage America's youth to get serious about their education by staying in school, doing homework, eating healthy, exercising daily and improving academic performance.

Creating a Positive Climate

A positive climate can contribute to an overall improvement in the school performance. It will:
• Reduce office referrals, in-school and out-of-school suspensions, and expulsions
• Reduce absenteeism and increase attendance
• Curtail misbehavior in common areas (fighting, bullying, illegal behavior)
• Improve faculty and staff morale
• Unify the staff with a common purpose
• Enhance safety on campus
• Contribute to an overall improvement of school climate and culture
Last but certainly not least, curbing tardiness with a solid plan can significantly improve student skills by teaching responsibility, respect, and civility—skills that will serve our students well for their entire lives.